This week's Friday June 19th show takes us to Welland Ontario for a new concert series introduced this year - the Downtown Music Festival Series at the Merritt Park Amphitheatre.  For those of you who are unfamiliar (it's formerly called "The Illuminaqua Stage"), it is a unique venue with the stage sitting right on the Old Welland Canal waterway and with tiered seating in a park setting.  You can get an idea in this file photo pic from the Welland Tribune: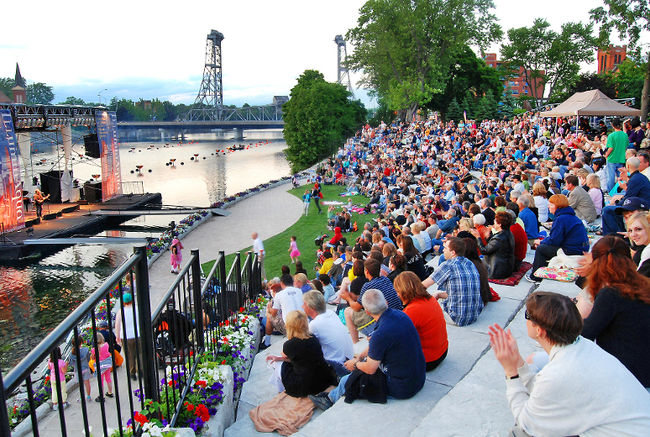 Opening act is local artist
Jessica Wilson
starting at 7pm.  Thanks to volunteers Don Romano and Ralph Belvedere for bringing us in for this inaugural concert for 2015.  Come to Welland and find a parking spot early, then support the local downtown restaurants within walking distance of the park.